Do you Need a water damage Restoration Service In Portland, OR?
Call Cougar Restoration Inc. At (503) 349-5538 RIGHT NOW!
TRUST COUGAR RESTORATION TO GET THE JOB DONE!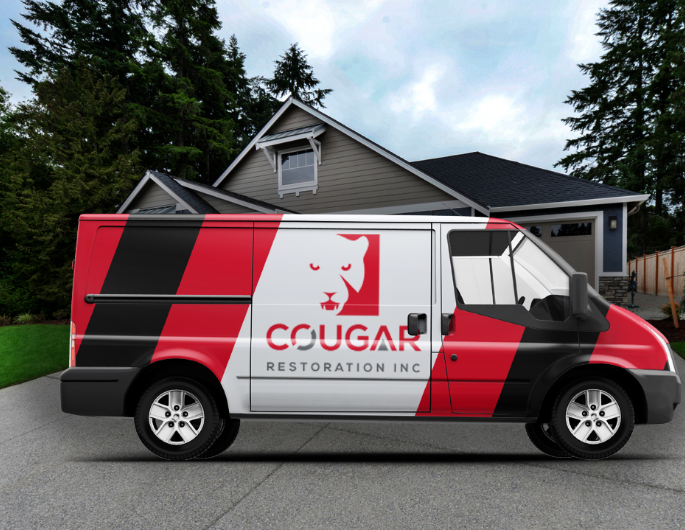 cougar restoration

The Water Damage Restoration Experts Of Washington County
Cougar Restoration offers Water, Mold, Smoke, and Sewage Damage Cleanup Services throughout Portland Metro Oregon.
Our staff has more than 30 years experience in the construction industry and with that experience we have gained the knowledge of how water and mold will affect the exterior and the interior of your home or business. Water Intrusion and Mold can cause significant damage if they are not dealt with head on.
Cougar Restoration Inc. provides water damage cleanup, sewage cleanup, mold damage cleanup, and crawlspace cleanup. Our highly trained staff will treat your property with the utmost respect and we'll communicate our process every step of the way. We know that in our line of work people need response immediately and want to feel secure knowing the cleanup is being handled efficiently and expertly. Thank you for visiting us today! Please give us a call so we can discuss your project or call for immediate response to your property damage emergency!
Our Reviews Speak for Themselves
Don't take our word for it, see what our customers are saying about Cougar Restoration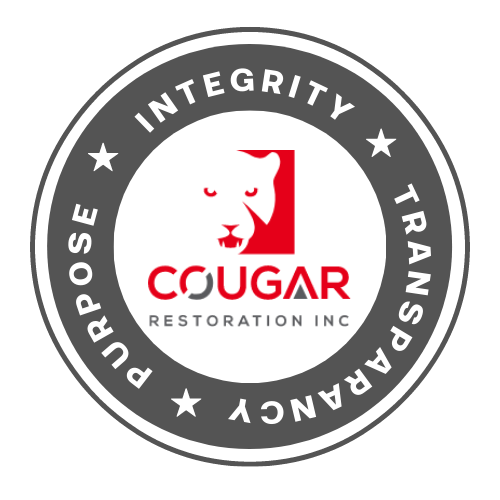 After discovering a water leak under my house I frantically called cougar restoration for help. It was a Sunday and I had no clue what I was in store for. They responded immediately and had a plumber on site within an hour or two to make the repair. We thought that was it but quickly learned the extent of damage from the leak was much more extensive. Cougar restoration came in the next day and started demo, did all the leg work with my insurance provider, managed all the work and workers that were needed to tear down, repair and restore a large portion of our home. We could not be happier with the service quality, responsiveness and cost of cougar restoration. Would recommend to anyone. In fact, already have.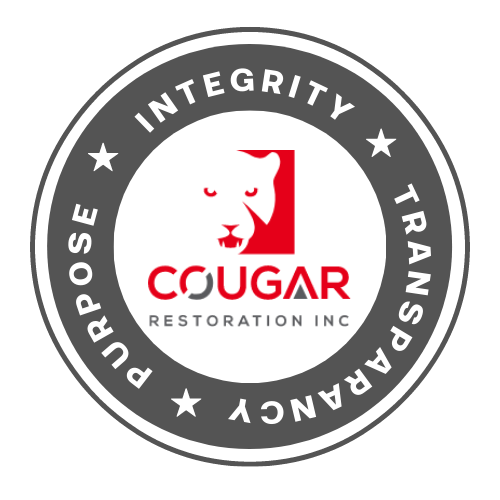 OH NO! Just days before Christmas we had a pipe break. I was in immediate contact with Brian from Cougar Restoration. His crew was fast to start the drying process and encourage our family that everything was going to be alright. Brian helped me communicate with my insurance company to ensure we had a simple transaction. My pipe was fixed, because of their drying process I didn't' have any mold issues, walls were fixed and repainted. I could not have asked for a better company! Highly Recommend.

We Provide Water Damage Restoration On The Following Areas
Portland, Oregon City, Albany, Aloha, Banks, Happy Valley, Hillsboro, King City, Lafayette, Lake Oswego, McMinnville, Milwaukie, Newberg, North Plains, Salem, Scotts Mills, Sherwood, St. Helens, Tigard, Troutdale, Tualatin, West Linn, Wilsonville, Salem, Scotts Mills, Sherwood, St. Helens, Tigard, Troutdale, Tualatin, West Linn, Wilsonville, and Woodburn, Oregon.